*The instructions noted here about how to add a user in Google Analytics are applicable to the way that Google is set up in the summer of 2021. This is subject to change because Google likes to do that. *sigh
Forget partner in crime, we want to be your secret analytics sidekick! 
As part of your marketing team, we want all the deets on who's viewing your website, how they're finding you, and which pages are their favorite.
Don't worry, we're not just nosey… sharing your Google Analytics management permissions helps us connect your analytics to your new website so there is a seamless transition. It also helps us to review your data with you and to make a plan for your content and website architecture moving forward.
Why everyone needs Google Analytics
Have you ever had a discussion with someone, and within a few hours you get an advertisement for the thing you were talking about?! That's because Google sees and hears everything (shhhhh)!
Since Google is the ultimate Gossip Girl, let's use its superpowers to see whether your website is doing its job: connecting you to your dream clients!
Why you need to share your Google Analytics
Once you have Gossip Girl Google on your team, you're going to want to share it with your teammates and vendors that are helping support your marketing efforts. When your whole team knows where you're at, you can create a clear plan on where you need to go in order to succeed.
If you're worried about privacy, you can easily control the level at which each team member has access; with the analytics broken into three levels (account – property – view).
Think of these levels as a condo, the account view gives someone the master key to the entire condo (your whole account), the property level gives them the key to just their condo (a specific domain for example), and the view level is a unique key to only the condo gym (maybe a single page on your website).
Most times we want to share the overall account so that teammates can see all website properties within your account.
This comes in handy, especially right now in 2021, since Google has introduced the new G4 analytics properties. Many of us have the older property (UA) set up, and we do not have the G4 set up to start tracking data there – if not reach out and MQ can help!
So if you're ready to share Gossip Girl with your team, let's get started!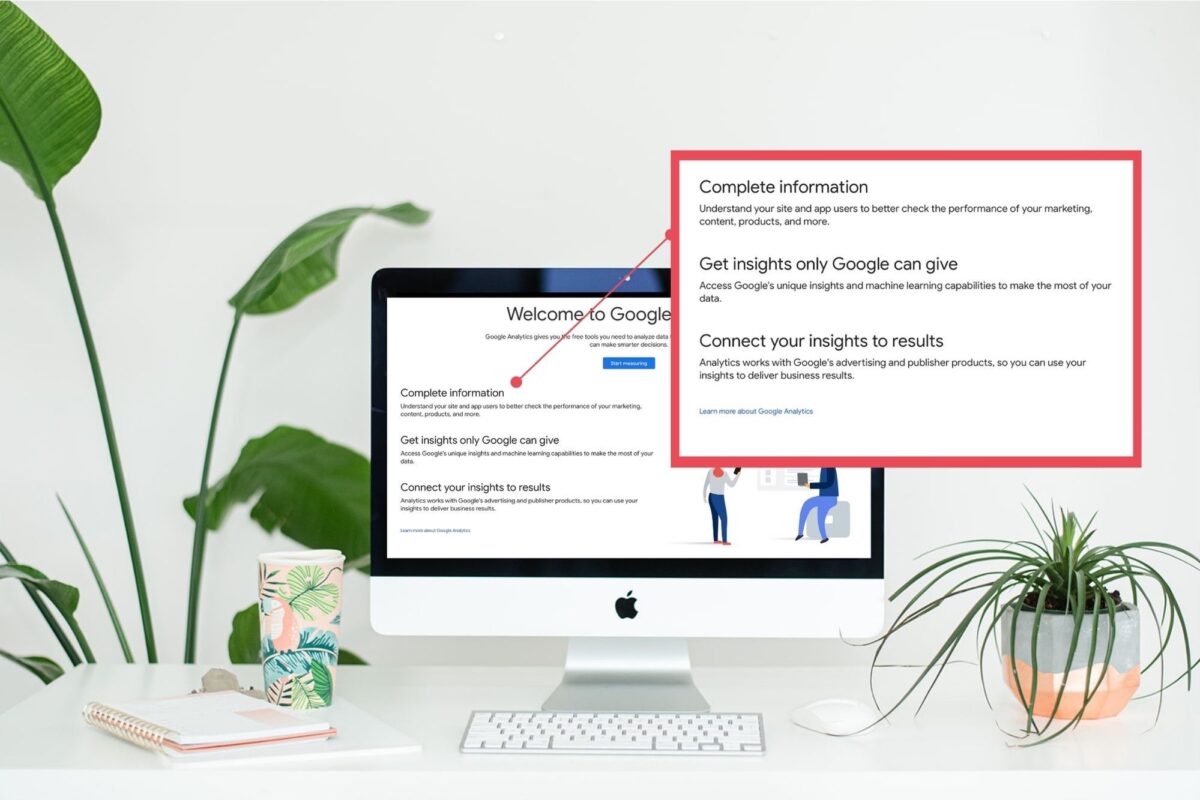 How to add a user in Google Analytics
Step 1:
Sign into your Google Analytics account.
Step 2:
Click 'Admin' and navigate to 'account' to give the user full access, or 'property/view' if you would prefer that option.
Step 3:
Once you are in the desired access level, click 'User Management.'
Step 4:
In the Account Permissions List, select the '+' sign and click 'add users.'
Step 5:
Enter the email address of your team member (make sure it's a google account).
Step 6:
Select 'notify new user by email' to send them the direct access link.
Step 7:
Select any further permissions (learn our top tip down below!)
Step 8:
Click 'add.'
Our top sharing tip when adding a user in google analytics
We recommend Account level access, so your team members can see the full picture of what's happening, but you can control additional permissions to have a little more peace of mind (step 7 above).
For anyone below a management role, 'Read and Analyze' is usually enough as it allows them to see the reports and filter data depending on what they need to analyze.
Help! Gossip Girl is talking your ear off and it's too overwhelming!
Luckily, the Marketing Queen team loves analytics. We even offer a two-hour private Google Analytics training, that's one-on-one with a screen share of your actual data. Your data is key, that means we can find (and bookmark) the stats that mean the most to your strategy and brand (at your own pace!)
If you're ready for a website strategy session, reach out to us and see how we can help.
Enjoy this post? Pin it for later…
For help pinning this graphics – here's a helpful link!