When a follower or visitor lands on our Instagram profile, one of the main goals should be to get them to click on the little link in your bio, right? Right! But, here's the thing – I see a lot of people putting links to third party sites on their Instagram profile when really, they should instead consider creating an Instagram Welcome page.
Every time someone clicks a third-party link on your profile, you are missing out on a click that could go to your own site. That's valuable website traffic that you are giving away to a third party! Not only that, but you're missing out on the opportunity to get your followers and leads to engage with your website and take action with your brand.
Uh-oh.
How can we solve this problem? I have an answer for you: an Instagram Welcome Page on your own website.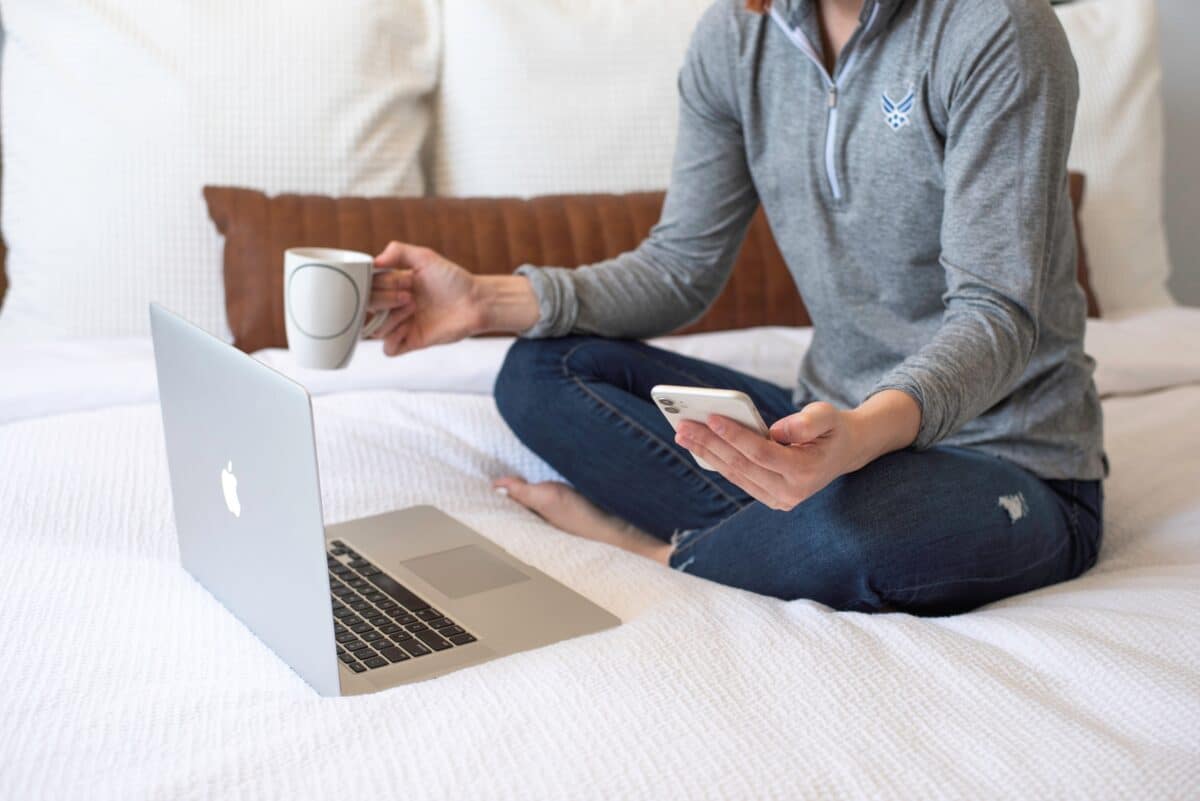 What is an Instagram Welcome Page?
I'm talking about the page you can put in your bio as THE link that brings someone to your website. It is a similar concept to a landing page, which are often used on websites by marketers for a very specific purpose and audience.
It makes sense to use this concept for an Instagram link in bio, because a welcome page serves the unique purpose of guiding your Instagram followers & leads to the right content for them on your website.
What Should It Look Like?
The most important thing to remember is that your welcome page needs to have a mobile-first design. Instagram is primarily viewed as a mobile app, so when this link gets clicked the user will be on a mobile device the majority of the time.
If you've seen other examples of this type of landing page, like the one pictured below, you will probably be familiar with the layout. Applications like Linktree or LinkInBio offer a service like this, but again – you don't want to sacrifice the website traffic just for convenience! It really isn't a ton of work to build your own.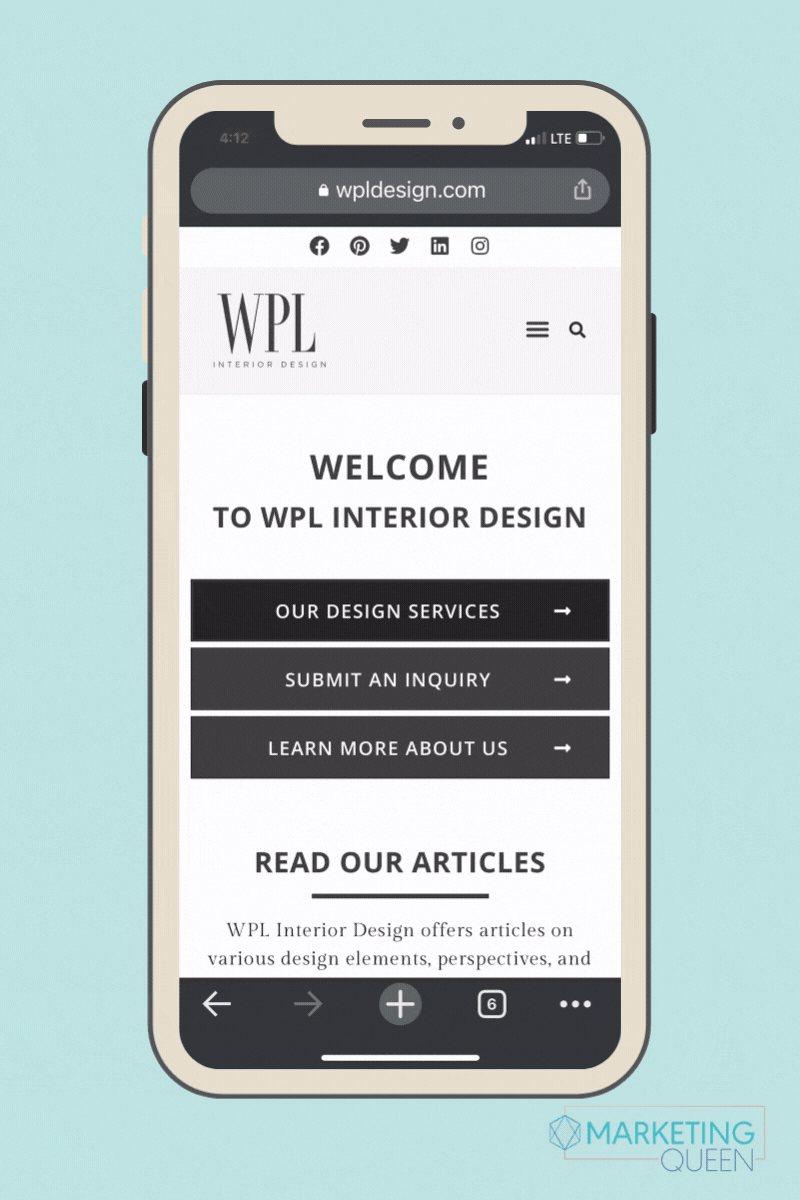 Add a Simple Button List to Your Instagram Welcome Page
A design or layout option for this page that will be familiar for your visitors is a short tier of buttons on the top of the page. They should be clearly labeled and lead to specific content or information on your website. Embedding blog posts or other relevant content is a great way to fill out the bottom half of your welcome page.
Add Easy Access to Your Full Website on Your Instagram Welcome Page
Be sure to include your website's main navigation menu and branding, so your new visitors will be able to easily find what they are looking for, and spend even more time on your website.
Use Widgets for Commonly Referenced Content on your Instagram Welcome Page
Many times we refer to the "link in bio" when we are talking about a new blog post or a new portfolio item we've added to our site. Keep your Welcome Page streamlined, yet be sure to make those items apparent and accessible.
A simple widget that lists your most recent three blog posts, or a spotlight on the portfolio item, could be a way to make those items easy to locate.
Keep the Architecture of the Instagram Welcome Page Simple
Want to see an example? You can be inspired by one of our clients, WPL Design welcome page here, or the Marketing Queen Instagram welcome page here!
When it comes to the URL, keep it clean and simple. People should be able to glance at the link and realize it is trustworthy. You can simply customize the URL to something like yourdomainname.com/welcome or yourdomainname.com/ig.
Benefits of Building Your Own Welcome Page
There are a few benefits of building a welcome page on your website. It's important to understand the value of website traffic and to get potential customers migrating from social media to your website.
Trackable Entry To Your Website
One benefit is that on your site, you can use your Analytics Tool (i.e. Google Analytics, Plausible, or Fathom) to see the traffic. Trackable data is the best kind of data!
No Subscription Costs To A Third-Party
The other benefit is that there is no extra cost to putting it on your site, once you build the page. Most of the popular third party link in bio apps charge you a subscription fee to have your link hosted with them.
Besides, who wants yet another password to remember?
Branded Entry That You Can Control
The ease of adjusting your webpage is simple with the right website setup. For MQ clients using Elementor, logging in to adjust a button for a particular launch or adding a feature for current blog posts is straightforward.
Login and click 'Edit Page with Elementor'
Add the content or widget of choice. Adjust any formatting issues, like rearranging the vertical line-up.
Click 'Update'
Violia! Done in 1-2-3.
Overall, it is definitely worth the effort to build your own Instagram welcome page on your website. It will help you get more website traffic, give you more opportunities to interact with your audience, and save you the money you could be spending on a subscription link service.
Enjoy this post? Pin it for later…
For help pinning these graphics – here's a helpful link!