As we've chatted about before here on the MQ blog: visuals are an essential part of your brand!
Having awesome imagery on your website, social media, brochures, etc. is not just an option, but a "must!"
When it comes to choosing brand imagery, especially for digital purposes, you've probably already heard of stock photos, which are images made available for use and/or purchase under specific licensing (more on this later). Maybe you've already incorporated stock imagery into your brand, or you're trying to figure out how to utilize them well.
Here's the deal: stock photos can be a great asset to your brand in this area OR something that makes your brand lose credibility. We've all seen cheesy, stale stock photos that make us cringe!
Want to know our fave secrets to find the best stock photos for your brand? Let's dive in!
Where to find the best stock photos
First things first: if you want to choose the best stock photos, you need to know where to find them.
Thankfully, your options aren't limited. In fact, it's quite the opposite! Finding the very best stock photos can actually feel overwhelming because there are so many different stock photo websites out there.
However, you don't have to worry about being overwhelmed, because here are some tried-and-true stock imagery sites that we love:
Mainstream sites
First, there are mainstream stock sites like Adobe and Shutterstock. You will probably have to pay for images from these sites, but these top-quality photos are worth paying for.
---
Boutique Stock Sites
These stock photo websites offer more stylized, curated batches of stock photos that you can purchase in bulk (think paying for a whole gallery of photos, versus purchasing individual ones).
Some of our favorite boutique stock sites are Ivory Mix, Social Squares, Haute Stock, Stocklane, Styled Stock Society, PixiStock, and She Bold Stock. 
---
Artist Marketplaces
These sites are super cool. They're like digital flea markets for creators from all over the world to sell their art/creations. Because these sites host the work of so many different photographers, they have tons of excellent stock photos to choose from. We recommend checking out sites such as Creative Market, Envato Market, or even Etsy.
---
Free Sites
Next, there are websites that offer free stock photos. If you're not ready to pay for stock imagery, these sites are an excellent option to start with.
We recommend Pexels, Unsplash, and Pixabay when it comes to free sites with the best stock photos.
---
Custom Branded Photos
You can also style your own photo shoot to ensure that your photos fit your specific brand, services, personality, and editorial needs. If you've been in business for a few years and want to take your stock photos to the next level, this could be the perfect step for you.
(MSP Branding recently did MQ's branded photos, and we are sooooo beyond pleased with the results! See below for an example…)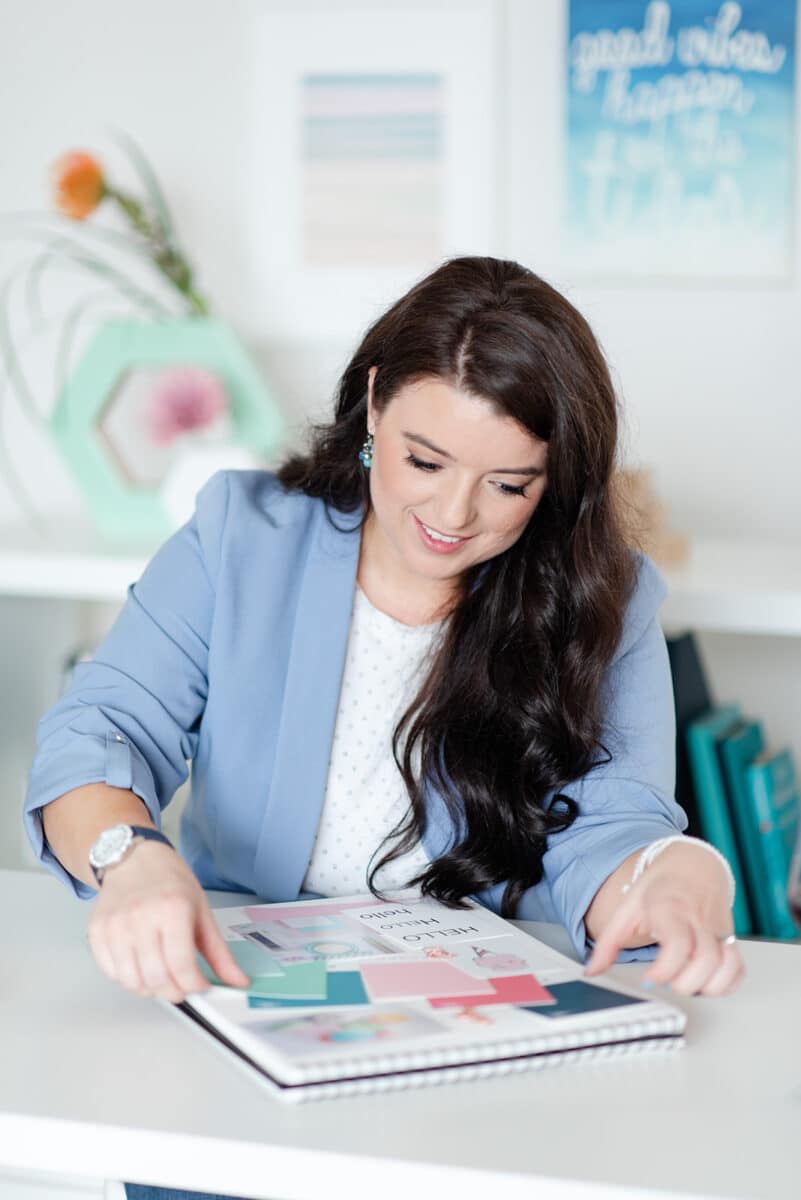 How to credit stock photos
When using stock imagery, be sure to read the crediting requirements VERY carefully. Some photos require a name and link, some just a name or just a link, and sometimes they don't require any crediting. As you can probably tell, the requirements can vary widely. So, don't assume you know what the credit requirements are without doing your research!
BONUS TIP: When crediting photos on your website, you can place the crediting text directly next to the photos, so it's clear where your photo is sourced from. There is a handy caption feature in WordPress that works great for this! Or, you could place all image credits at the bottom of a page/post. Do whichever option you think looks best with your web page layout!
Creative commons licensing
Another important "check" when choosing a stock photo is to look for a creative commons license. Creative commons licenses are what creators use to grant people permission to use their work under copyright law. There are different licenses that permit different types of use, from commercial use to personal use only.
Make sure the licensing of the photo you're considering matches the type of use you have planned for it. Otherwise, you could accidentally participate in copyright infringement!
Choose Your Colors Carefully
Are you worried that you'll choose photos that look obviously "stock-y?" This is a real fear! As we've said before…cheesy stock photos are a HUGE no-no!
Another tip for choosing the best stock photos is to try to look for images that are in the same color tones as your brand. This will make your imagery look more cohesive and less 'stock' like.
Plus, it will make your brand look more polished which builds your overall credibility…what's not to love?!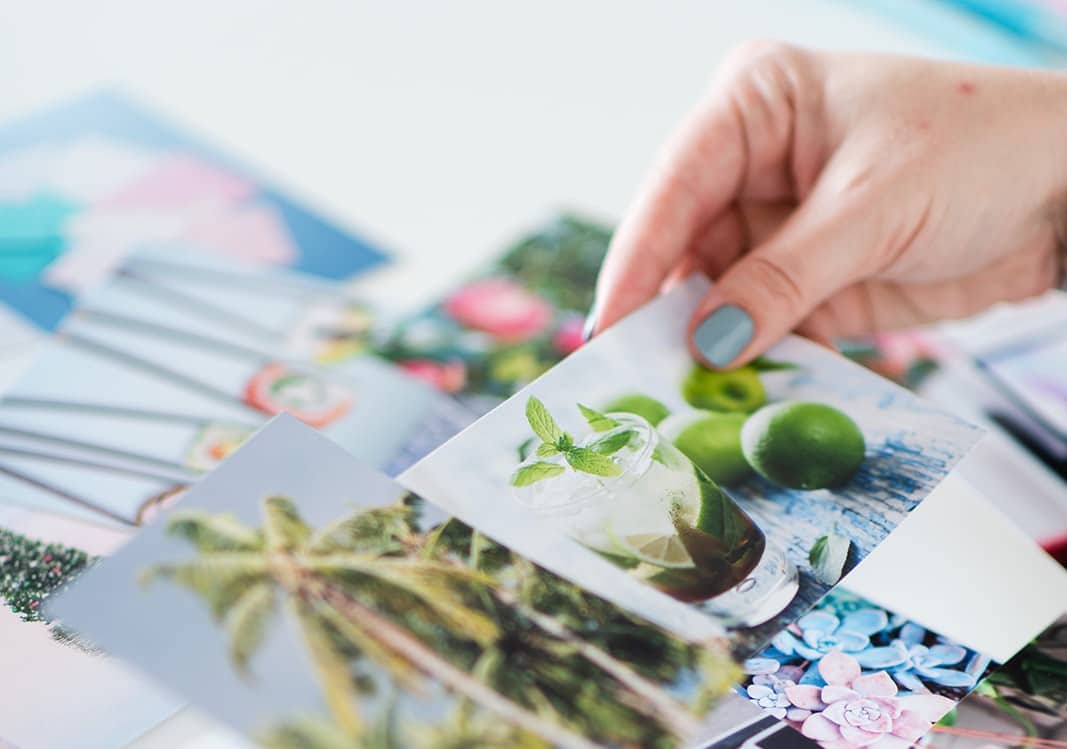 Photo series
On a similar note, here's a tip for when you're planning on using multiple stock images on a single page or post:
Try to pick a few stock photos from a series or from the same author. This provides a great opportunity to have similar lighting and tones in the imagery.
Again, the more cohesive your imagery is, the more professional and fabulous your brand will appear!
Pro tip: temporary use
If you do use stock photos for your brand, don't feel like you'll be locked in forever.
Stock photos can be helpful for editorial and/or temporary use on website pages. If your business is new or you're just building your website for the first time, stock photos are a great, cost effective option to get you started!
We suggest that you eventually replace all stock imagery on your website with your own work or branded photography that is uniquely you.
Onward! Go find the best stock photos for your brand!
The main thing we want to communicate is that, when chosen well, stock photography can really help make your brand pop.
Now all that's left for you to do is to go out and find the best stock photos out there that fit your brand. Happy searching and designing!
If you need any other website/design/branding tips, shoot us a message! We'd love to chat.
Did you enjoy this post? Pin it for later…