We all know how important content marketing is for small-to-medium businesses that want to grow. And yet it's easy for those activities to fall by the wayside when we have client (read it: paying) work to do.
The problem is: you have to be consistent with your content marketing if you want it to work!
I find that having an editorial calendar makes it easy-peasy to be consistent. Planning out what I'll write for each week of the year means all I have to do is show up, write the post, and schedule it. Boom! Easy.
In the spirit of keeping content marketing easy, here's my easy, step-by-step process for putting together an editorial calendar in just 10 minutes (15 minutes tops).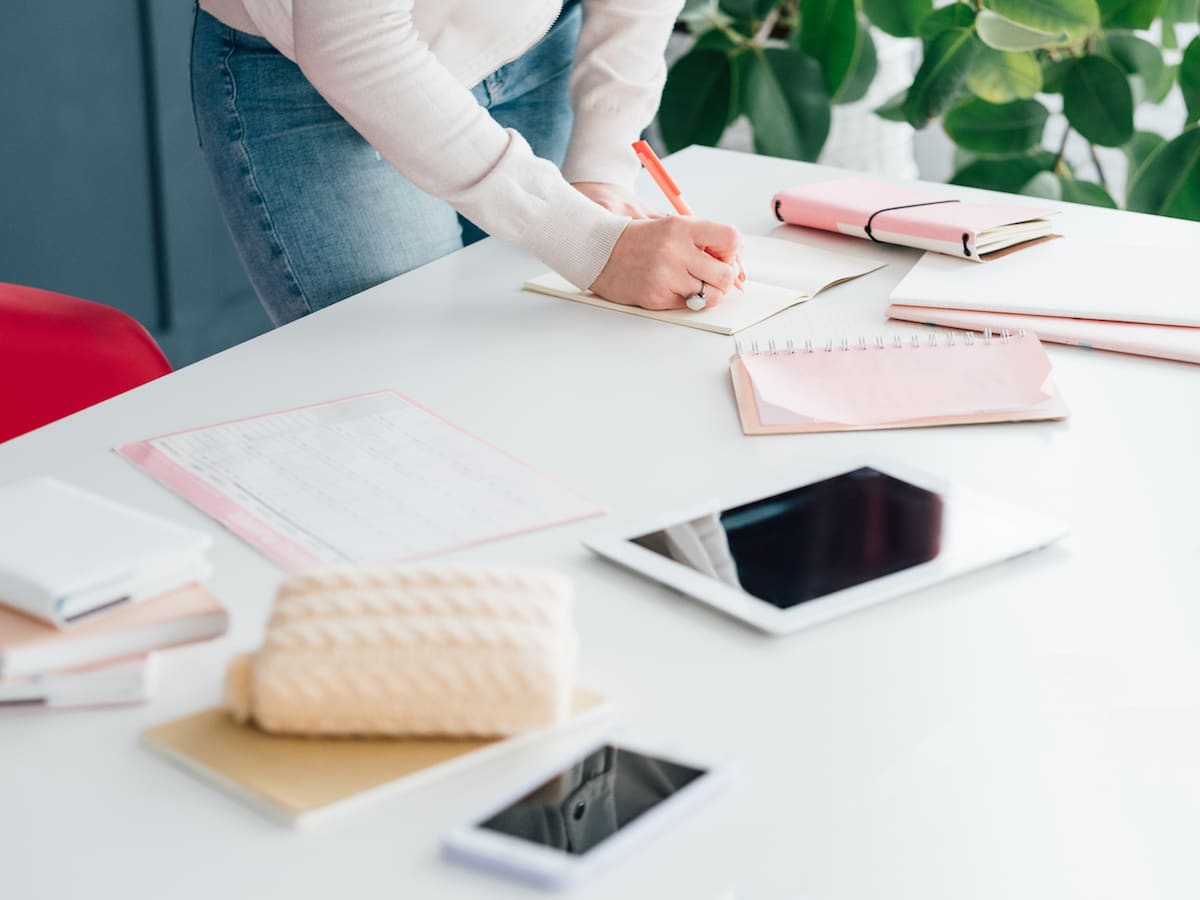 Step #1: Brainstorming
For this first step, you don't even need to look at a calendar. Instead, I want you to think about 10 high-level topics you're an expert in and write them down. Think too about the questions your clients always ask you.
Whether you're handwriting these or using a spreadsheet, list the topics horizontally.
Let's use the example of the owner of a bridal salon. Their 10 topics of expertise might look like this:
Fashion trends
Color trends
Dress silhouettes
Fabrics
Wedding party gowns
Mother-of-the bride (and groom) gowns
Veils and headpieces
Jewelry and accessories
Dress designers
Dress care and preservation
Don't overthink this step. Just jot down what comes to mind immediately – AKA, don't think about whether it's too broad or too narrow. You can figure that part out in the next step.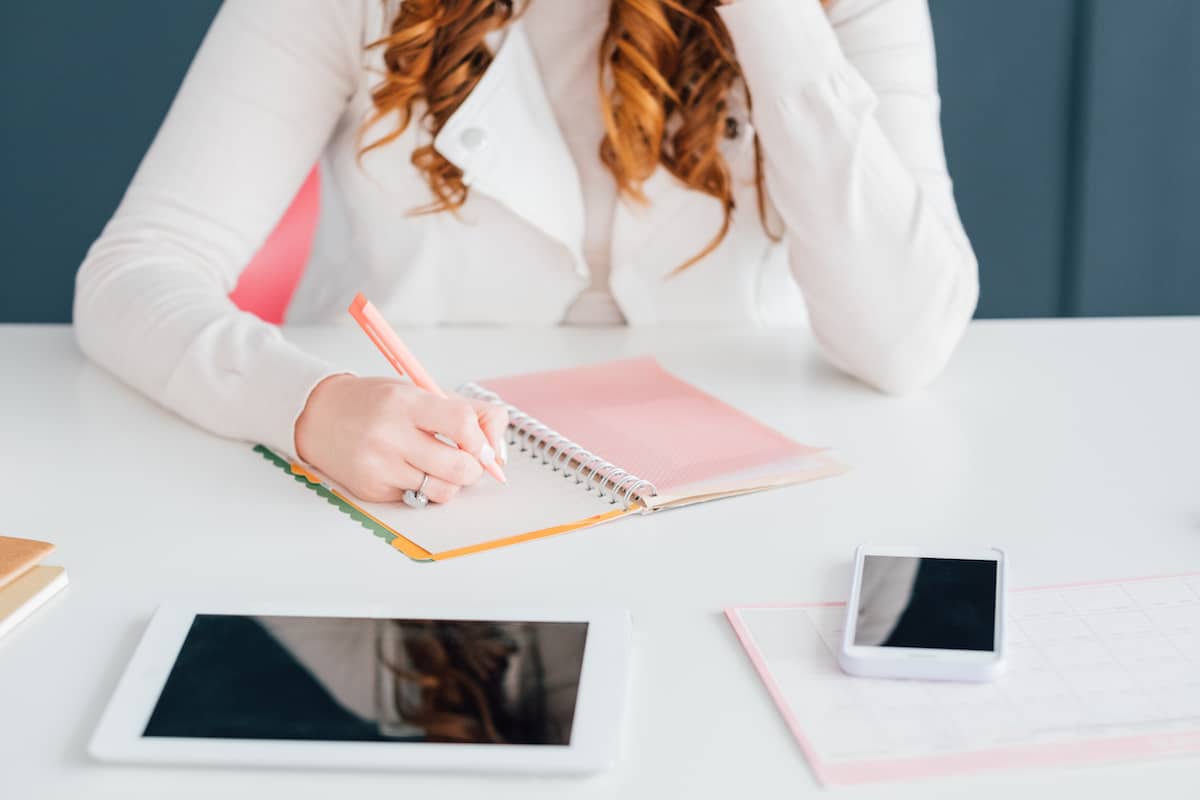 Step #2: More Brainstorming
Now start at the left-most part of your horizontal list. Write down five (or more) blog topics under each one. In step one, you were thinking broadly. In this step you want to think more specifically.
Let's say our bridal salon owner chose "Wedding Party Gowns" as one of the high-level topics. Underneath this they might write:
Choosing a dress length for the wedding party
Top five necklines for all body types in your wedding party
The average budget of a wedding party dress
Hot bridal party color schemes for this season
XYZ designer's spring wedding party collection preview
See how I wrote down topics, and not titles (although some of them could be titles)? It's too easy to be a perfectionist about a title, and that will slow you down. You have 10 high-level topics to get through! Go-go-go!
When you're done, take a moment to admire your list. You've just come up with 50+ blog topics. If you blog once a week, that's a full year's worth of content! Boom!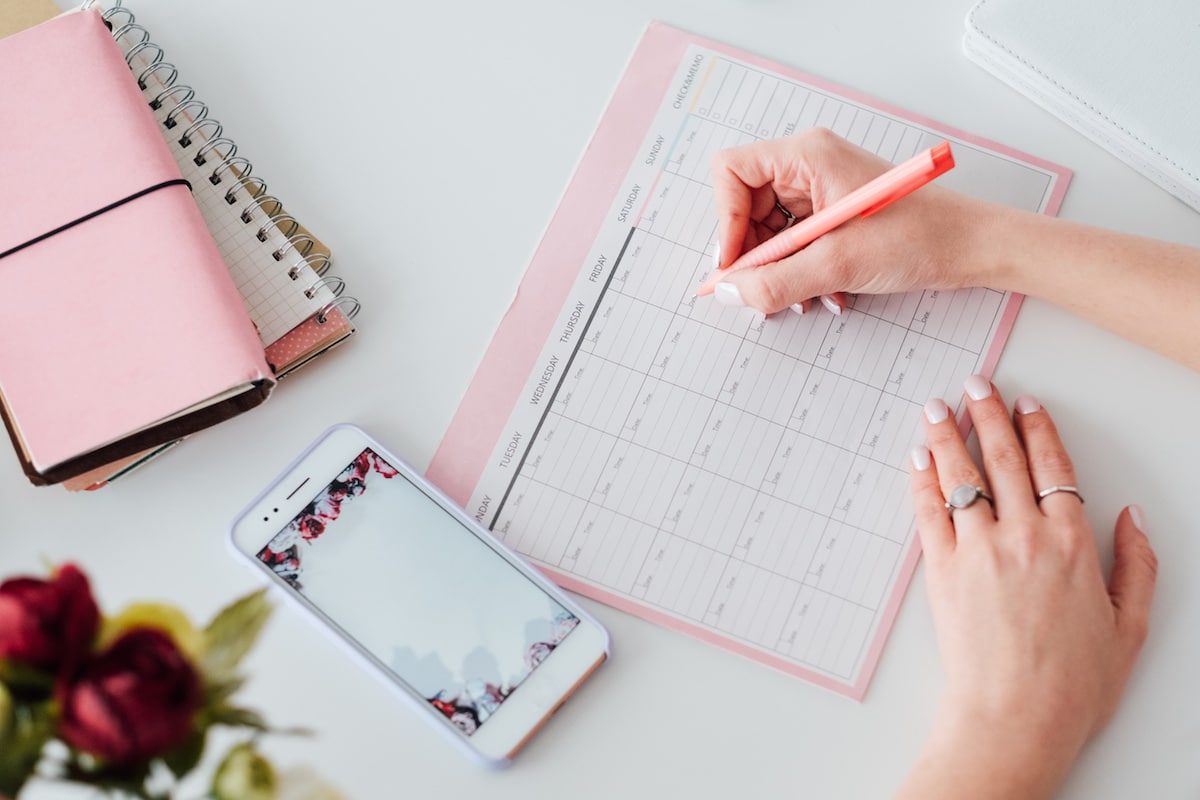 Step #3: Plug Your Content Into Your Calendar
Let's start plugging those topics into a yearly calendar! My overarching guideline is to put the Topic of the Week into the Monday of each week. You may choose to post on a Tuesday instead, but for now, just list them on Mondays.
You want to input time-sensitive topics first. For example, if our bridal salon owner should put "XYZ designer's spring wedding party collection preview" into the calendar when the preview will be announced.
Then, you can put the topics in however you like. I also recommend picking one blog post from each high-level topic area for each week. For example:
Week One (Wedding Party Gowns): Choosing a dress length for the wedding party
Week Two (Veils and headpieces): 7 Fascinators that will make you forget all about veils
Week Three (Color trends): Red is hot this season. Here's how to use it.
Etc.
Again, don't overthink this part. Editorial calendars can be flexible! If you find yourself needing to rearrange the content weeks, go ahead and do so. This step isn't about perfection, it's about laying out an initial plan for your content.
How long did that take you? Definitely not more than 15 minutes, right?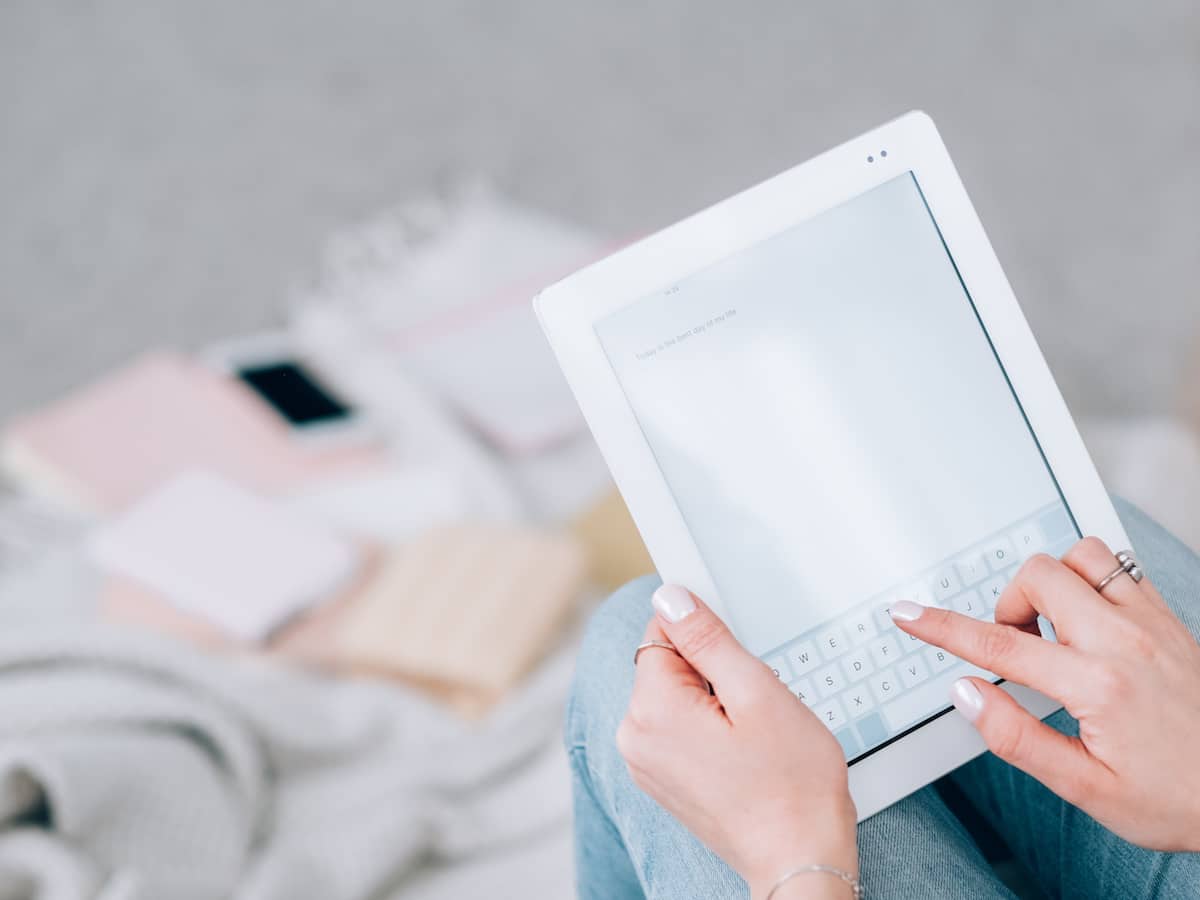 Step #4: Start Blogging!
Once it comes time to write your blog posts, you won't have a blank page. You'll have a prompt and (possible) title to work with.
When our bridal salon owner sits down to write "Choosing a dress length for the wedding party" all she has to do is think about the advice she repeatedly gives clients for choosing a dress length.
You may choose to write one post per week as they come up, or, you may want to batch your content creation by picking one day a month when you write all four posts. That I leave up to you, because either one works just fine – as long as you stick with it!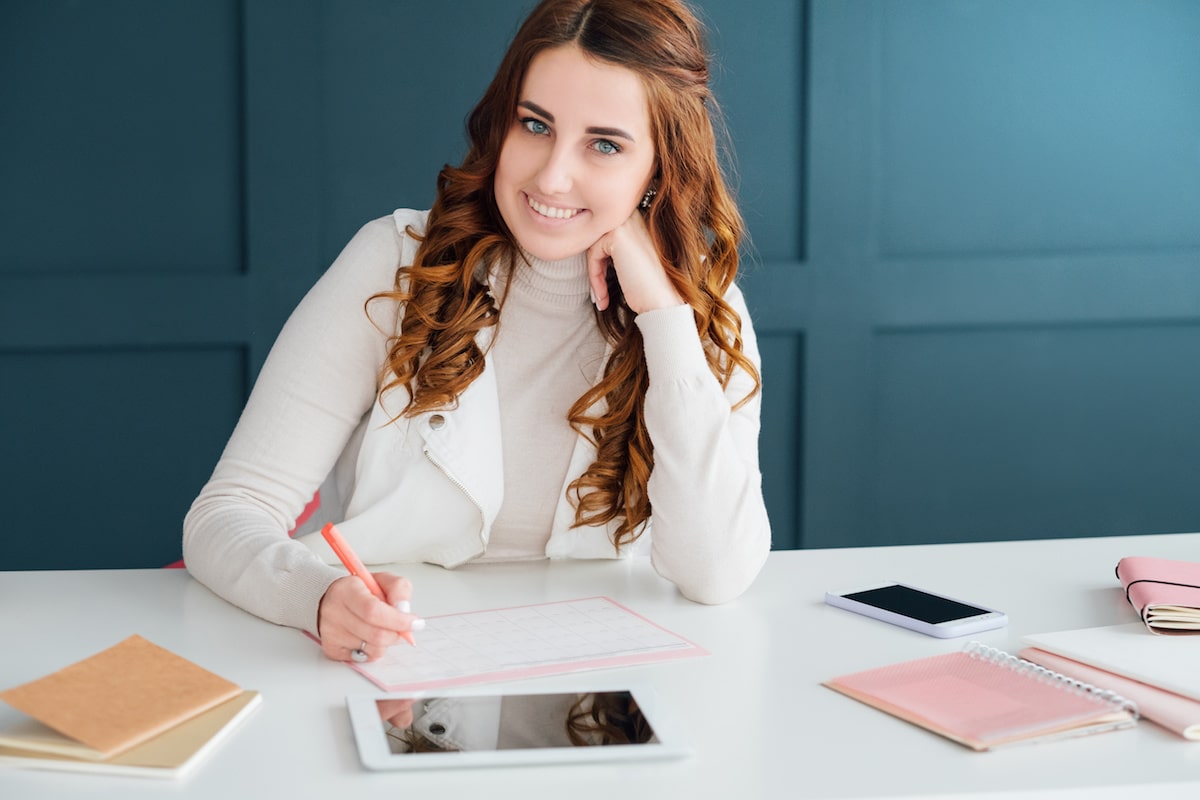 The Key to Successful Content Marketing is Consistency – So Stick to that Editorial Calendar!
This calendar helps prevent the act of falling behind when the ideas just keep flowing, but there is not enough time to act upon them. Editorial calendars are great for those planners and schedulers and provide the peace of mind everyone should have!
For more information on how to get started using one, please check out this post from ArtBees about two WordPress plugins that can help you schedule your posts.