This post contains affiliate links
Behind every killer brand or thriving business is…some good old fashioned organized chaos.
I kid, I kid. Kind of.
For real though: it takes a lot to keep things running smoothly behind the scenes. Here at Marketing Queen Consulting, one of our favorite products for keeping our business up and running (and more on the "organized" side of that organized chaos we mentioned) is Google's G Suite.
If you're wondering, "What is G Suite?" you're in the right place. We're also going to fill you in on why G Suite is a MUST for your business!
What is G Suite?
So, what in the world is G Suite?
G Suite is the group of Google apps that are used for productivity and collaboration. This suite of apps includes the more obvious and well-known Google services you probably use or have used before (Gmail, Google Docs, etc.) and SO MUCH MORE!
You may be thinking, "Well, yeah, I already have a personal Google account, and it's working just fine for me. Don't think I really need anything else."
Here's the thing: G Suite is SO much better than (and different from) a free, personal Google account.
This is because G Suite is built specifically for businesses. It's a paid subscription service (at several different service levels and price points) with more features than free, personal Google accounts.
Take Gmail, for example. A free Gmail account is meant for personal use and ends in @gmail.com, which comes across as not very professional for a business account. Thankfully, G Suite offers a solution to this issue. More on this later.
Why G Suite is AWESOME
Let's take a look at what features make up G Suite and why they're awesome… (Honestly, there are hundreds of reasons why G Suite rocks, but these are our top faves!)
#1 – Super user friendly
Like we said earlier, even if you've never used G Suite before, you probably have still used some of its features already. This makes the transition to G Suite sooo much smoother. The easier the transition, the less time you'll waste and the more time you'll have for the work you really want to do.
Plus, the design of these programs is very intuitive and easy to navigate, even when you're just getting started. Even their mobile apps are awesome to use. Oftentimes, it can seem like the mobile versions of desktop apps just don't have the same functionality and ease of use as desktop. Luckily, this just isn't the case with Google apps.
Overall, our team gives G Suite a 10/10 user experience! 
#2 – G Suite apps = super reliable
If I had Google saved as a contact in my phone, its nickname would be "Old Faithful." This perfectly describes Google's trustworthiness and reliability.
Google's G Suite raaaarely experiences downtime (both planned and unplanned). For example, there's no regularly scheduled maintenance times and very rarely does their system go down due to a bug or glitch on Google's end. This means you have access to the entire G Suite 24/7!
On top of that, having your email on a separate site from your website means your email will not be affected, even if your website has an issue.
#3 – Lots of storage with Google Drive
We are also huge fans of G Suite's cloud-based storage options. The suite's plans offer several different storage amounts, including:
30GB per user
1TB per user
unlimited cloud storage for teams with more than 5 users
This basically means you could have an endless amount of cloud storage for your business. As long as you have WiFi, you never have to worry about running out of storage, deleting files to make space for new ones, or carrying around external hard drives or USB sticks. Talk about a stress-reliever!
#4 – You get a professional on-brand email address
You know how free, personal Google email addresses all end with "@gmail.com"? Well, with G Suite, you can create email addresses for your team with your own domain name. Example: [email protected]
You still get to enjoy the features you love in your personal Gmail account, while also appearing more professional by having an email address that uses your own domain name. Win-win!
G Suite Business email also has additional administrative features for saving emails and chats, etc. This allows you to track conversations with your team and clients more easily and helps ensure you don't lose any important info in your inbox. 
Bonus: the G Suite version of Gmail is ad-free!
#5 – We love the Google Admin Console!
Speaking of extra admin controls… G Suite offers tons of them (and not just for Gmail)! These controls help you to really set G Suite up in a way that fits the exact needs of your business.
You can do things like: add and remove users, set up permissions for users (control who on your team can see and use specific apps and info), manage devices, and configure security settings.
The best part is all of these controls are found in one place! You don't need to go from app to app to change settings in a bunch of different places. Administration can be stressful (can I get an amen?!) and the G Suite Admin Console simplifies everything so well. You'll be able to set up and manage your apps without wanting to pull your hair out!
#6 – Added security features
Google Cloud is super secure. Like super-duper-top-level secure. Google takes data protection very seriously and actually undergoes third-party security audits on a regular basis to ensure they're meeting very strict security standards. G Suite also gives you the option to take extra security measures to protect your data, such as enabling 2-step authentication.
Additionally, your communication with your team is also secure with G Suite. From encrypted email and chats, to secure video chat and Google Voice, Google's got you covered.
Here are some other G Suite security features we like:
Vault – allows you to retain, archive and search data (including emails, chats, and files) and receive audit reports to track user activity
Endpoint management – if your phone or computer is lost or stolen, endpoint management allows you to enable screen locks, more difficult passwords, or even wipe the device if needed.
You can have the peace of mind knowing your data is as safe as can be with G Suite!
#7 – The G Suite Calendar
The G Suite Calendars app allows you to share multiple calendars with your team, so that everyone is on the same page with scheduling.
You can layer your personal calendar with your coworkers' to see what everyone's schedules are like, when you're all mutually free, etc. Our team absolutely loves this feature!
The G Suite Calendar makes planning meetings soooo much easier because it eliminates the guesswork as you try to pinpoint times and dates, etc.
#8 – G Suite makes it easy to collaborate
We LOVE the real-time editing and comment features in Google Docs, Slides and Sheets. It makes collaboration such a dream!
Even if you're not working together in-person, you can call via Meet (G Suite's video-calling app that you may recognize as Hangouts, or even GChat – it's gone through several evolutions, but all for the better – trust us) and mutually edit the Google doc you're working on. Not able to call in live? No worries! Leave comments in the document you're working on, and your colleagues or clients can view them and respond to them when they are notified.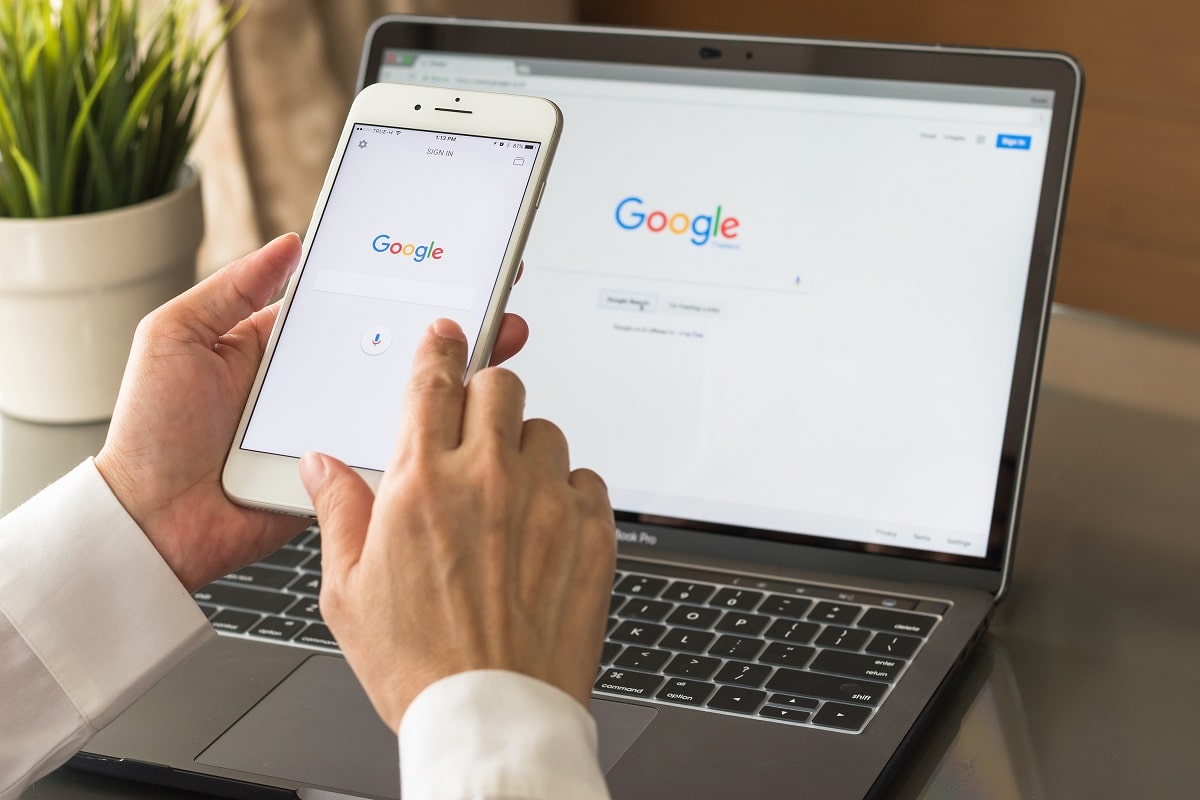 How to start using G Suite
Are you ready to start using G Suite? Here's how to get started…
You have three options (these prices are as of August 2020):
Basic: $6 per user per month

Truly just the basics! This plan offers 30GB of storage and less security/management tools (for example, no access to Vault), but is a good plan if you're just getting started with your business.
Business: $12 per user per month

The most popular G Suite Plan! This option offers 1TB of storage per user if you have less than 5 users, or endless storage for 5+ users. You also get access to more admin security/management features like Vault.
Enterprise: $25 per user per month

The same features as Business and more! This is a good plan for large businesses. This plan gives the highest level of customer support (Google's goal is a one hour or less response time from the G Suite Support team for customer support requests) and the most admin and security features available from Google!
Step #2: Sign Up for G Suite and Sign In
Depending on the size of your business and what your needs are, pick your plan and sign up. (at the time of this writing, G Suite is offering a free 14-day trial. If you sign up with this link, I can give you a discount!)
Once you've signed up and created your account, sign in to the Admin Console.
Note: Make sure you use your G Suite account login info (probably the email ending in your domain name, versus a personal Google account).
Step #3: Setup Wizard
Now it's time to start setting everything up using the Setup Wizard (which is super user-friendly and easy to navigate)!
This is when you'll add your team members, give them their own email addresses with your domain name, set them up to be able to use specific apps, etc.
Also, you'll need to verify that you own your domain so that you can actually use it with G Suite (such as your domain name-specific email addresses). Here's a great tutorial on how to do that.
You'll also want to consider whether you want to migrate emails from your old email provider to your new G Suite email account. That way, you won't have to go searching through old email accounts looking for important client info or risk losing information you need! Once again, Google is the best and has some great explanations on how to migrate emails to your new G Suite account
Step #4: Start using G Suite
Woohoo, you're ready to start using G Suite! If you're like us, you may want to completely nerd-out on all there is to know about G Suite and learn every little detail you can! If so, check out these guides to getting started with G Suite from Google.
Now explore away, my friends! Caution: life changing apps are ahead for your business!
Did you enjoy this blog post? Pin it for later…